Pandora Black Friday Sale 2018
Pandora Black Friday Sale 2018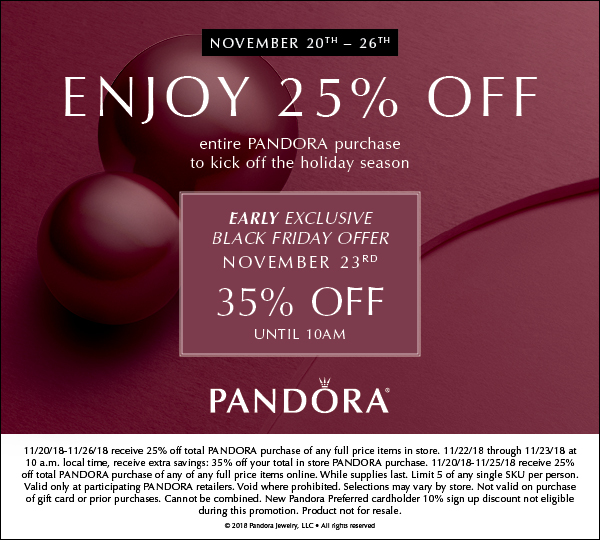 'Tis the Season to Save on Pandora Jewelry
Kick off the holiday season with 25% off your entire Pandora Jewelry purchase at Barnes Jewelers. Whether you're looking for a gift for that special someone or you just want to add something festive to your own jewelry wardrobe, this is a can't miss sale!
35% Off Pandora Jewelry On Black Friday Until 10am
These savings come just once a year! When you shop early on Black Friday, you'll save 35% on your entire Pandora purchase. Be sure to set your alarm so you don't miss out on this exclusive sale!