Pandora Bracelets
$80.00
This item is currently out of stock. | STYLE: 001-911-01559
Ships Today (if ordered by 4:00 pm EST)
---
Inquire
SS Moments Bracelet with Royal-Blue Crystal Pave Clasp, 17 cm / 6.7 in*Prices are subject to change based on fluctuations in metal prices and currencies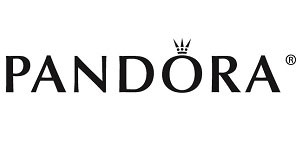 PANDORA is a universe of jewelry. Each piece of Danish design is handcrafted in sterling silver or 14K gold. Many pieces incorporate pearls, semi-precious and precious stones. PANDORA's modular design allows the wearer to change the beads for an elegant look, or change the bracelet for a casual wear at a moment's notice. PANDORA also offers a whole collection of earrings, rings, and necklaces that coordinate with the most popular bead designs. Create your own PANDORA wish list and make your own bracelet online by visiting www.Pandora-Jewelry.com. U.S. Pat. No.7,007,507.

General Details:
Ships Today (if ordered by 4:00 pm EST)
This item is currently out of stock.